Shipping Information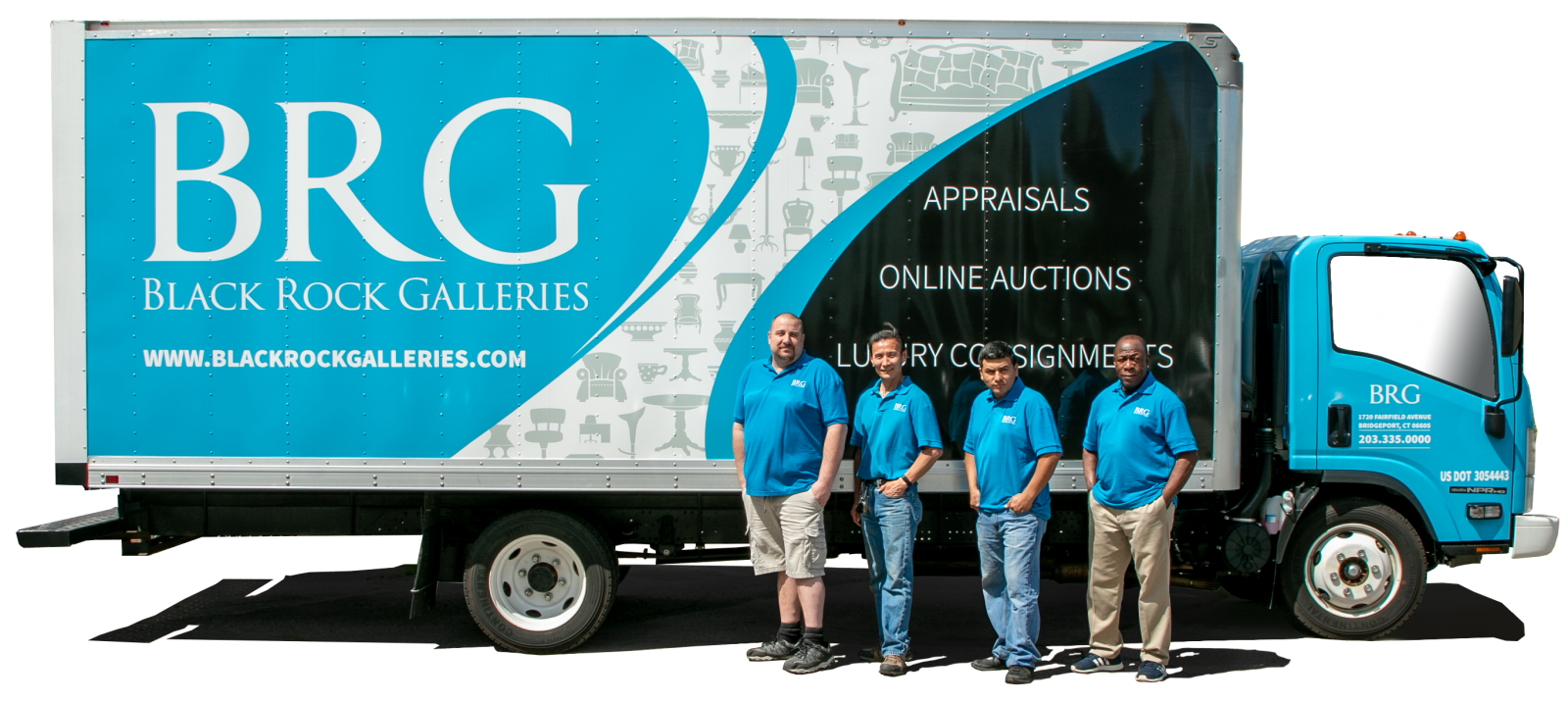 WAREHOUSE-TO-WAREHOUSE TRANSPORATION
Black Rock Galleries offers transportation services (on most auction lots) from one BRG warehouse to another, giving you more convenient pick-up options (some exclusions may apply).
Please note that additional transporation fees will be applied to the final invoice when transporation options are chosen at the time bid(s) is(are) placed. If warehouse-to-warehouse transporation is selected after the auction concludes, transportation fees will be charged separately. Please note: transportation fees are NON-REFUNDABLE after the close of the auction.
BRG currently offers transporation between our warehouses located in:
Bridgeport, CT
Greenwich, CT
Boston, MA
Raleigh, NC
Dallas, TX (coming soon)
OTHER SHIPPING OPTIONS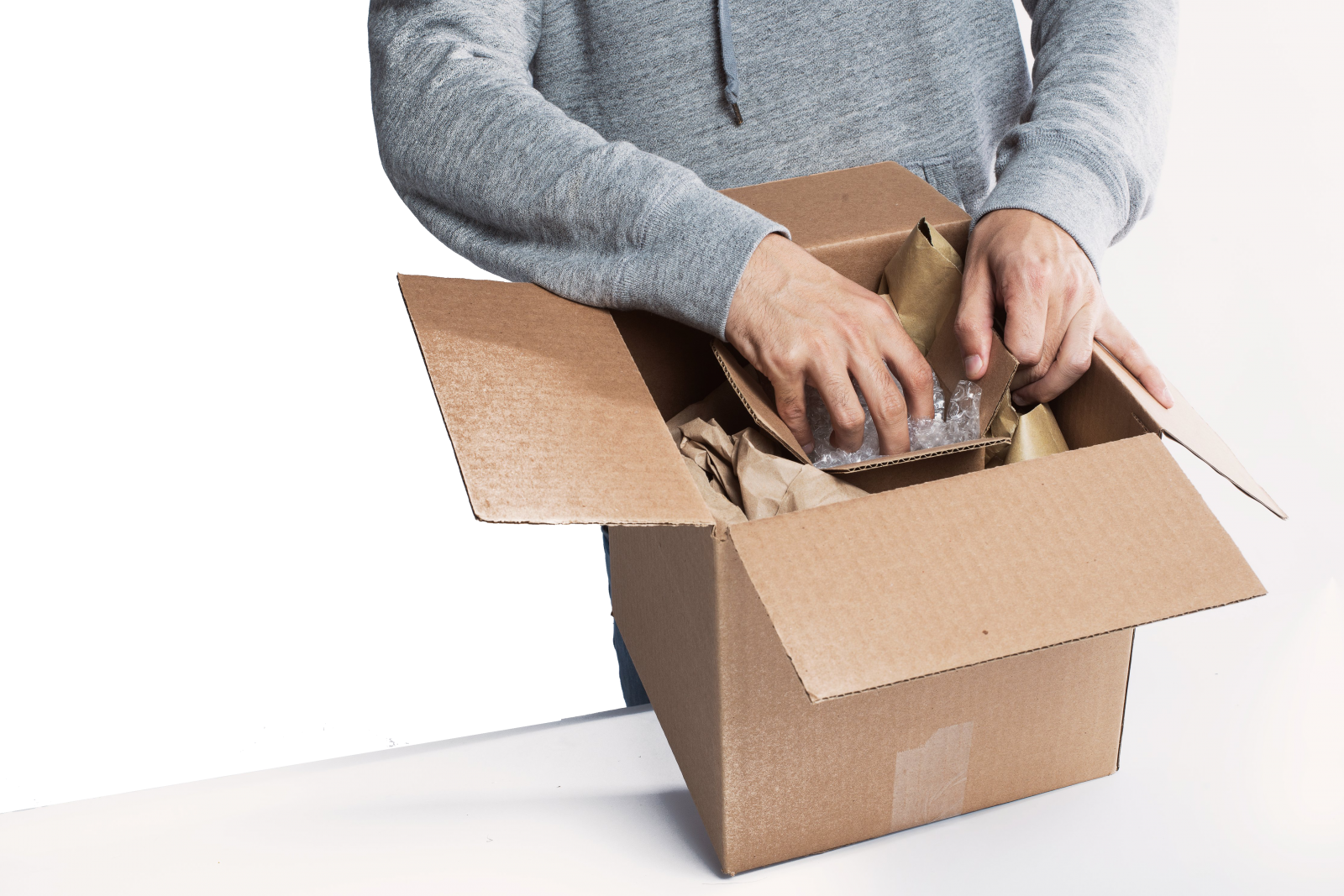 Black Rock Galleries generally does not provide packing/crating nor shipping services for most items, with the exception of jewelry, coins and select single small items (shipped via U.S.P.S. Flat Rate post).
FOR JEWELRY, COINS & SINGLE SMALL ITEMS:
Black Rock Galleries is happy to pack coins, jewelry, and smalls (objects up to 12" in its largest dimension, excluding all art) for shipping via USPS Priority Mail services (additional fees will apply). Please contact BRG directly at 203-335-0000 for a shipping quote on single small items including jewelry and coins. BRG will only ship via the United States Postal Service's (U.S.P.S.) Priority Mail flat rate shipping service. Please allow up to one week for BRG to process your shipping/order. If you opted for USPS Shipping on an auction item, BRG will contact you for shipping payment within three (3) business days after the close of the auction.
Alternatively, over the years, we have come to work with several reputable shipping agencies that provide these services for our customers. You are free to use any third party shipping service you choose, but as a courtesy, we recommend any of the following...
FOR SMALL & MEDIUM SIZED ITEMS:
Black Rock Galleries recommends local UPS stores in both Bridgeport and Greenwich, CT to assist with the shipping of your items. These locations will come to BRG, pick-up your lot(s), pack, and ship the items. Please contact them directly for estimates and to arrange final shipping details within five days of purchasing items. (We are researching reliable options for our newer locations in Boston and Raleigh.)
FOR ITEMS LOCATED AT...
FOR FINE ART:
Whether it's a painting, sculpture or other fine work of art, it is commonly believed that the majority of losses (damage) in art occur during transit. So when it comes to transporting fine art purchase(s), our customers want to work with a shipper who specializes in properly packing/crating the works and handling their transportation to and from their destinations with the utmost of care. Our customers have used and we can recommend the following services for their fine art shipping:
Bourlet Art Logistics
(domestic & int'l art shipping services)
Contact: Cynthia Mercado
Tel: 1-718-392-9770
FOR LARGE, BULKY, & OVERSIZED ITEMS ...
For larger items such as sofas, dining tables, hutches, etc., our customers have used (and we can recommend) the following for their large-item shipping needs:
CONNECTICUT REGION
(CT / NY / RI / MA)

RALEIGH TRIANGLE*
(NC)

Horace
Tel: 203-829-4756

The Van Man
Phil Koziol
Tel: 919-260-5443

*Primarily services the Triangle region, but may
also service Charlotte and Wilmington
under special circumstances.
... SHIPPING BEYOND THESE REGIONS:
Large, even "oversized" items, including fine antiques and stone based merchandise pose several challenges for ordinary shipping agencies when going long distances. Size and weight are often the biggest factor in pricing and sourcing the right shipping agency to carefully handle your newly purchased items. For such times and needs, our customers have used (and we can recommend) the following for their freight and large-item shipping services throughout the country:
Plycon Group
Tel: 1-888-655-2664