October Greenwich Auctions Break Records & We Have You to Thank for it.

On the Auction Block | PUBLISHED 10.25.18 | Jennifer Ventresca
Thank you!
When it comes to estate auctions, BRG's reach continues to grow -- especially when you look at how online auctions are completely changing the landscape of how estates are bought and sold. Since launching our custom, house-built bidding platform almost four years ago, our sell-through rates and gross sales continuously rise. Most recently, at BRG-Greenwich, gross sales reached nearly one million dollars in our two-day October auction series (the highlight of which was an August Rodin "Buste de Saint-Jean Baptiste" which grossed over $450,000 alone). It's hard to argue with results like that and we want to thank you!
It takes a village.
It really does 'take a village' to achieve the sustainable results that BRG is seeing. From our incredibly loyal customer base (who know that BRG stands behind our offerings) to our experienced cast of employees who, while individually are incredibly talented at what they do but as a collective group create a powerhouse team that makes our estate sales and auctions as successful as they are.
"We realize that the auction sales results we are seeing can only happen when you have a great team supporting the business and the right bidder base," explains Christie Spooner, managing partner of Black Rock Galleries. "The amount of collective experience our entire team brings to the table is quite remarkable for a business of our size. It's one of the key drivers of our success."
Because of this, we'd like to take a few moments to thank:
... our trusting clients who oftentimes (during times of great stress) place all their faith in our team and our selling process.
... our wonderful customers who continue to buy with BRG and become those familiar faces we look forward to seeing in our showroom and after our auctions.
... our intrepid front office team who fields and directs all incoming calls and inquires, coordinate post-auction pick-ups at BRG, and so much more.
... our warehouse team who tirelessly and safely moves items large and small from one facility to another and assists in making our previews look spectacular.
... our talented photographers who capture our catalog imagery in such a way it tells the complete story of each piece in our auctions and showroom.
... our marketing team who researches and creates the custom strategies and marketing mixes to reach the right buyer bases.
... our creative and investigative catalogers and acquisitions team who constantly strive to ensure that our listings are not only interesting and unique, but fully detailed to include measurements, conditions, and any interesting detail "nuggets" that help with the provenance and history of key pieces.
... our showroom sales team who continuously re-create vignettes with merchandise as pieces are sold and new inventory arrives, all while assisting customers with their purchasing needs.
As you can tell, it really does take a village!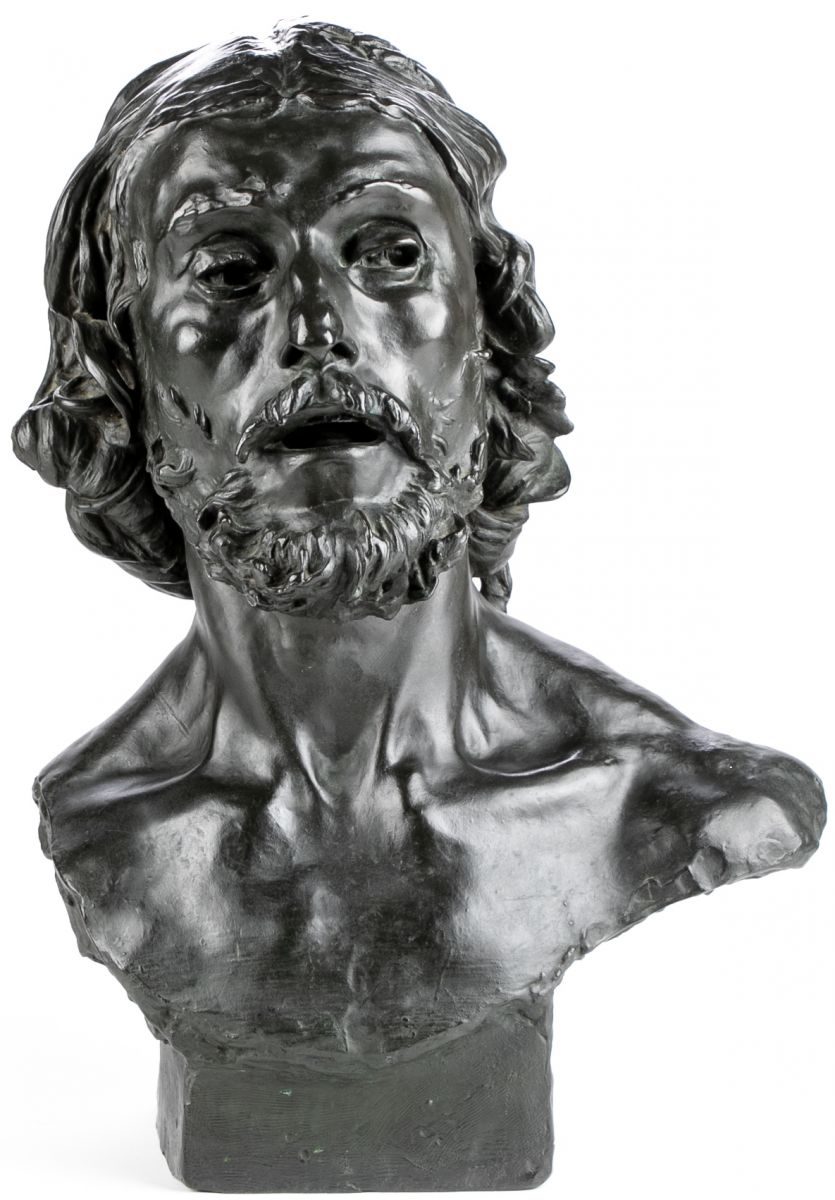 The right outreach.
In addition to having a great current customer base and an talented team in place, a piece of BRG's estate successes are rooted in our marketing approach.
"Part of our impressive results stem from our unique ability to personalize our marketing outreach in a way that enables us to connect with the right buying audience," explains Christie. "Combine this with our proprietary online-only auction platform and we are able to emulate an unprecedented level of bidder excitement that creates success for an auction house of our size."
Ability to find value that others overlook.
Beyond our existing 'village' and expansive auction marketing networking skills, our progress also stems from the breadth of our in-house experience, which recognizes value in things that other companies fail to spot — and people are taking notice. This experience enables us to bring to market unique pieces that are often overlooked, which is how we came to acquire an impressive Auguste Rodin "Buste de Saint-Jean Baptiste" bronze. This bronze was the highlight of our Exceptional Fall Greenwich sale, which (as mentioned earlier) alone grossed over $450,000. When included with the other extraordinary lots offered in the two-day auction series, our gross revenue totaled nearly one million dollars — the highest two-day revenues for our boutique auction house.
In fact, as a small, boutique auction house our combined expertise in appraisals and valuations of estates exceeds 200 years. Add in our specialized marketing mix and overall high level of customer satisfaction and it is clear to see why both consignors and bidders alike are choosing us as their go-to source for buying and selling items of distinction.
While this particular blog piece waxed a bit sentimental, we mean every word of it. Thank you for helping us achieve amazing results. We can't wait to see what else is in store for the future.
Keywords: Thank you, estate auction, breaking records, sales records, Auguste Rodin, Rodin, Buste de Saint Jean-Baptiste, bronze, customers, clients, estates, showroom, online auctions, estate sales, estate liquidation, consignments, fine art, furniture, decorative, decor, accessories, antiques, exceptional, greenwich, black rock galleries, BRG, auction series, sell through rate, gross sales