Four Reasons (Plus a Bonus) Why the Exceptional Winter 2019 is LIVE

On the Auction Block | PUBLISHED 02.13.19 | Jennifer Ventresca
What is so special about BRG's Exceptional Winter 2019 sale that would have us dusting off the auctioneer podium and gavel you ask? Well, you are about to find out!
It has been nearly four years since BRG has held a live auction. With the massive success of our online auctions, it may seem peculiar that we are opting to hold a live auction, but the caliber of this particular auction merits a live auction format. Don't worry, we will still offer online bidding to those who cannot attend in person through LiveAuctioneers or invaluable, as well as absentee bidding through BRG's platform and telephone bidding.
Here are our top four reasons for going LIVE with our Exceptional Winter 2019 sale....
REASON 1: Old & New Masters ... an Art Hoarder's Collection
Many of the works of art in our winter 2019 sale hail from the estate of a high-end art hoarder. Our client came into a substantial inheritance upon the passing of his beloved mother. It seems that our client, in turn, processed his grief by spending that entire inheritance collecting fine art. With his home and three large storage units completely filled (floor to ceiling) with works of art, we are able to offer some spectacular pieces from old masters to new; contemporary abstracts to 18th century portraits. This collection is perfect for the art collector, connoisseur, and high-end decorator. Here is a small sampling of some of the pieces being offered: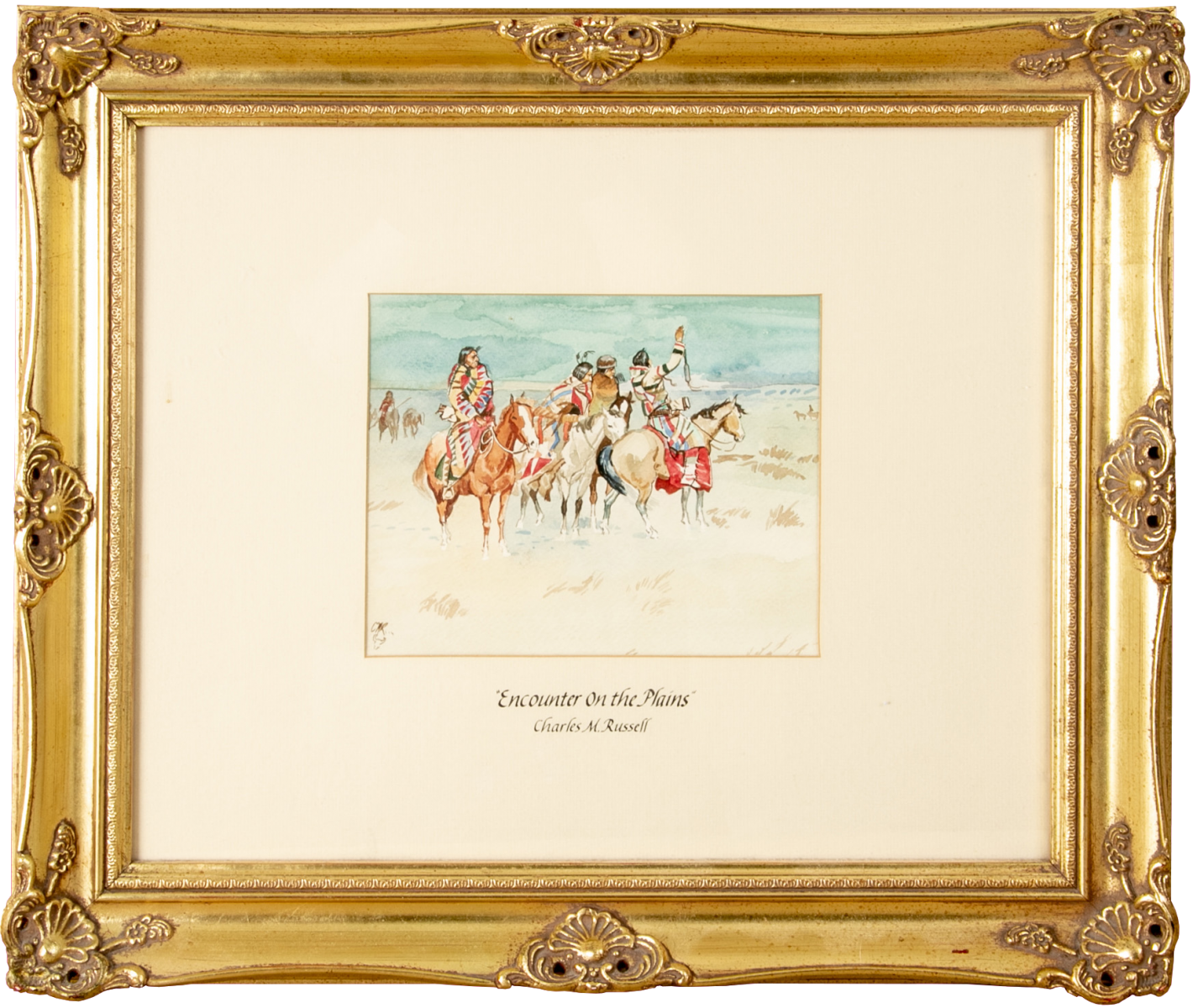 Charles M. Russell (American, 1864-1926) Watercolor
Titled "Encounter On The Plains"
EST: $30,000 - $50,000
Item #100196
An antique stained glass window with hand-painted
figure of a man, possibly Peter Paul Rubens
EST: $200 - $300
Item #73627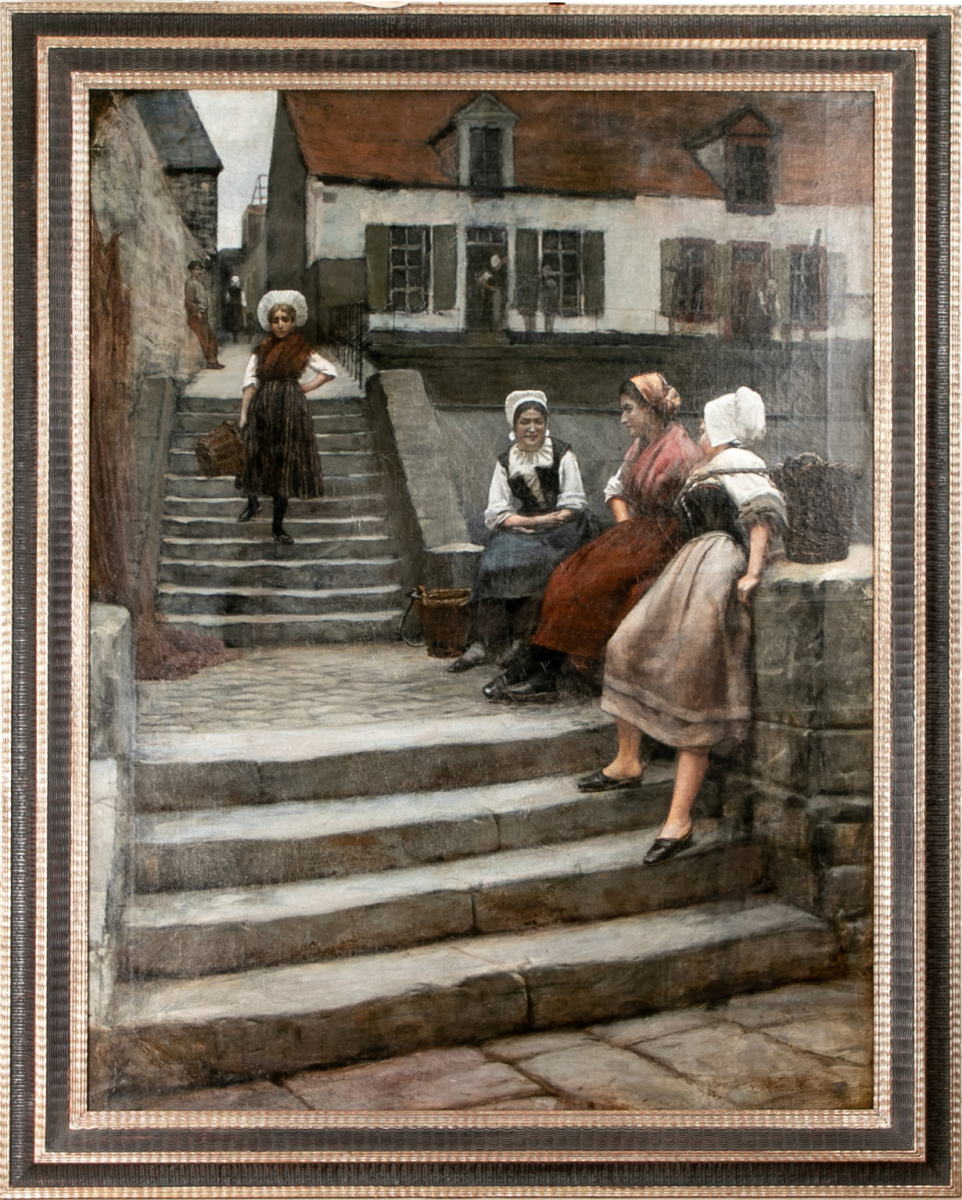 Antique Signed Oil on Board
Village Genre Scene with Women Chatting
EST: $1,500 - $2,500
Item #99732
Margaret Keane (American, B.1927),
Portrait of a Girl with a Vase of Flowers
EST: $4,000 - $6,000
Item #95930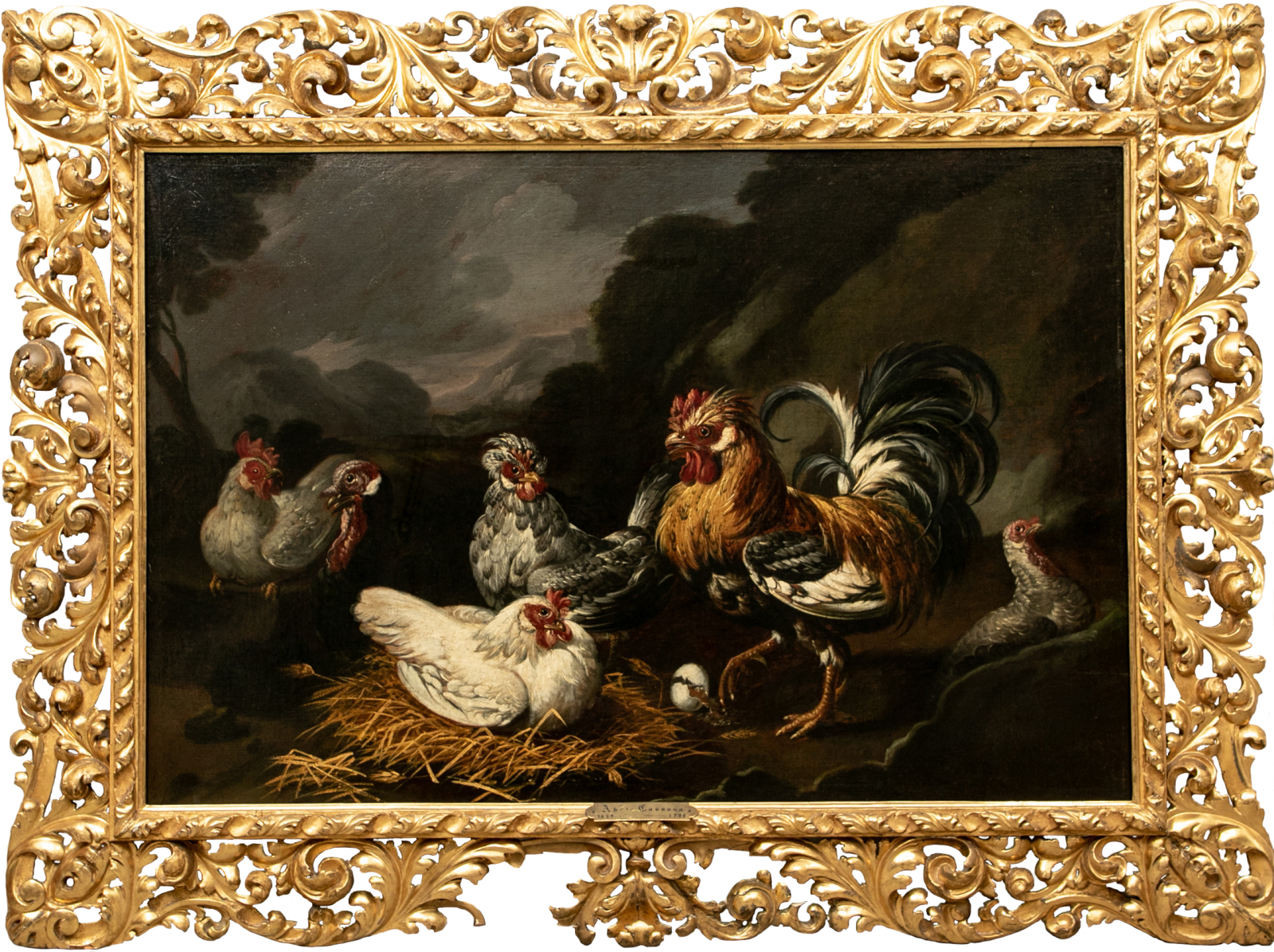 Attributed to Giovanni Agostino Cassana (1658-1720)
17th C. Old Master Oil on Canvas,
Chickens in a Landscape
EST: $4,000 - $6,000
Item #94516
Edward J. Sokol (American, B.1945)
Signed Modern Acrylic On Canvas
City Map
EST: $500 - $800
item #99342
REASON 2: Fine Porcelains, Crystal, & Silver
When it comes to decorative arts, this exceptional collection runs the full gamut from unique, precious metal and stone encrusted crystal smalls to beautiful antique Asian bowls (and everything in between). This assortment of fine porcelains, crystal, and silver hails from a variety of estates throughout the region.
Included in this collection is a variety of Asprey pieces. Asprey (a.k.a. Asprey International Ltd. and formerly Asprey & Garrard Ltd), is a designer, manufacturer and retailer of fine jewelry, silverware, timepieces, and other items of distinction since the 1780s and is based in the U.K.
An Assortment of Asprey Rock Crystal Animals with 18k Gold accents:

Giraffe figurine with genuine diamond eyes &
18k gold hooves & nostrils, retail $8,930.
EST $2,000 - $3,000
Item #100475
Gorilla figurine with genuine diamond eyes &
18k gold on petrified wood base, retail $6,250.
EST $3,000 - $5,000
Item #100474
Elephant 18k tusks & feet with genuine
diamond eyes, retail $16,500.
EST $6,000 - $10,000
Item #100473
An Asprey carved rhodochrosite hippopotamus figurine with ruby eyes
EST $1,000 - $1,500
Item #100683
Asprey Sterling Silver Flatware Service for Twelve
Plus Serving Pieces (Total of 129 Pieces)
EST $4,000 - $6,000
Item #100675
Six Tiffany Sterling Silver Holders
with Lenox Porcelain Cups
EST $300 - $500
Item #101836
Heavy India Silvered Automobile Model
EST: $600 - $1,000
Item #96215
18th Century Export "Labor Omnia Vincit" Ironstone Platters
EST: $300 - $400
Item #101757
Pair of Antique Lidded Porcelain Vases with
Gilt Bronze Mounts (KPM Attributed)
EST: $2,000 - $3,000
Item #70010
Hand Painted Dragon Bowl, Chen Long,
(possibly not of the period)
EST: $300 - $500
Item #101330
Pair of Chinese Daoguang Painted Porcelain Jardinieres
EST: $1,000 - $1,500
Item #: 96282
REASON 3: Exquisite Estate Jewelry
One of the really fun things about estate jewelry in this collection is that it spans all eras and styles. Whether pieces are antique or vintage, contemporary or traditional, estate jewelry can be statement pieces or pretty accessories to every wardrobe.
Finding the right estate jewelry pieces is truly like treasure hunting, where a little bit of skill and a whole lot of luck at being at the right place at the right time makes for success. Because we did the legwork in curating this entire collection of fabulous estate jewelry, BRG makes the hunt that much easier for you. Here is but a small sampling of the pieces available for you to explore....
Pair of Ruby & Diamond, 18K Gold Earrings with Appraisal
EST: $3,000 - $5,000
Item #101320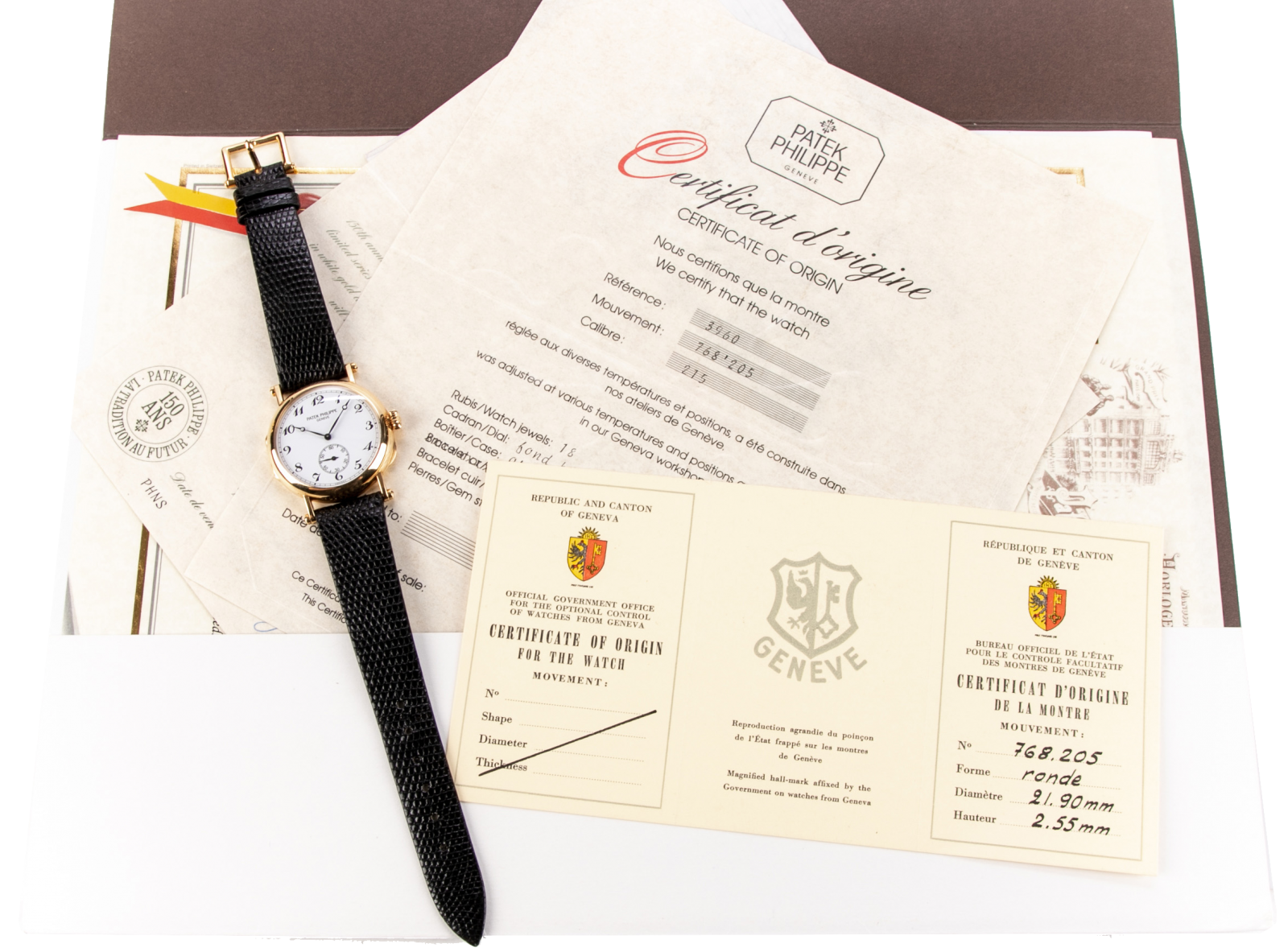 Patek Philippe Watch, 150th Anniversary,
Reference 3960 with Original Receipt & Other Paperwork
EST: $12,000 - $18,000
Item #101591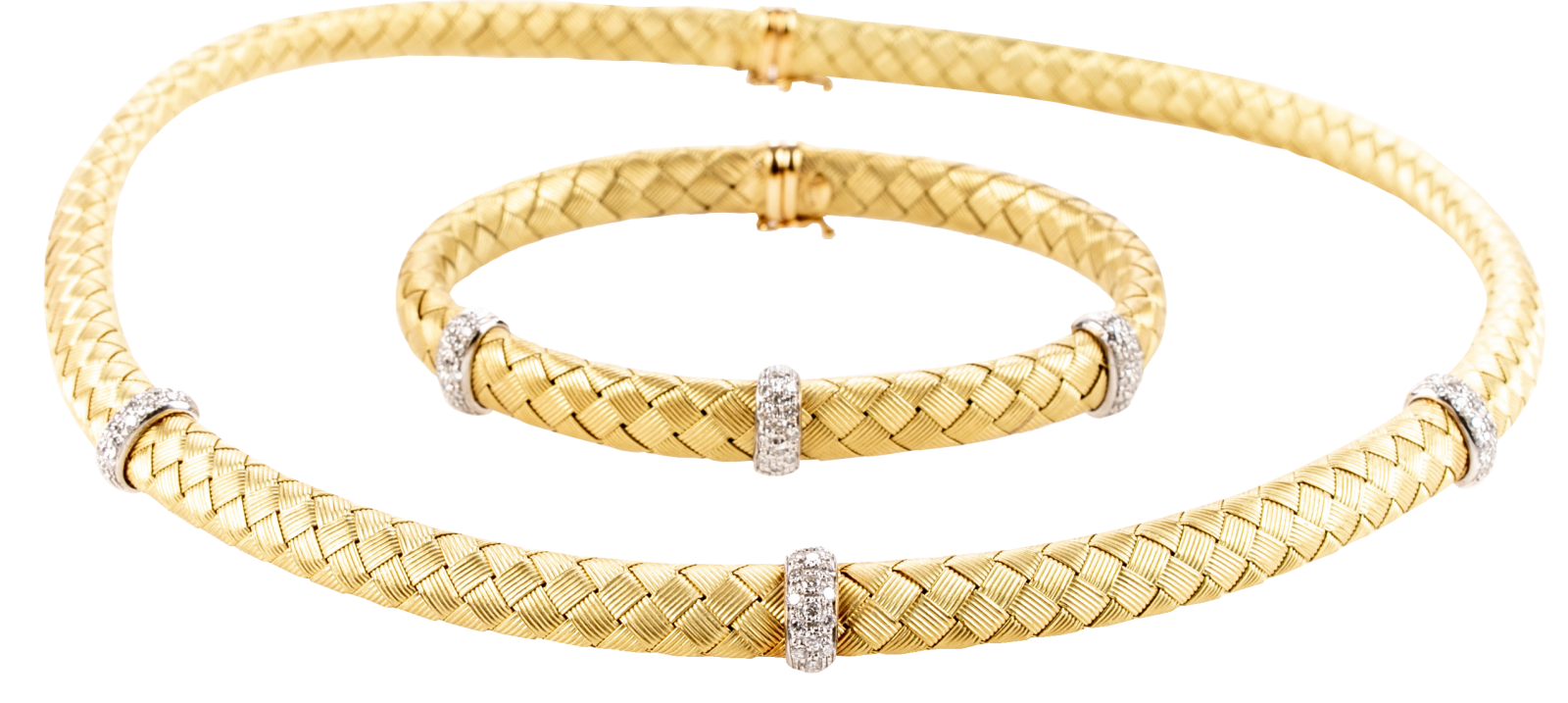 18K Gold Woven Silk Diamond Necklace &
Bracelet, By Roberto Coin
EST: $2,000 - $3,000
Item #100317
18K Gold, Bloodstone & Ruby Pocket Watch, By Cartier
EST: $1,000 - $1,500
Item #101590
Rolex Oyster Chronometer Stainless Steel Watch
EST: $2,000 - $3,000
Item #101130
REASON 4: Impressive Antiques & Mid Century Furnishings
Whether the pieces are "museum quality" or fabulous exemplars of great design, people simply know quality when they see it. Our collection of fine antique and mid century modern combines the best of old and new(er). Some of our top picks from the exceptional sale include:

Massive Antique Burl Wood Breakfront
EST: $1,000 - $1,500
Item #73790
Pair of 19th Century Carved Wood,
Gilt & Gesso Convex Wall Mirrors
EST: $1,000 - $1,500
Item #35558
Antique 18th Century Gold Leaf Mirror
EST: $400 - $600
Item #55486
Custom Mid Century Harvey Sectional Probber Suite
EST: $3,000 - $5,000
Item #: 47404
Rare & Outstanding Harvey Probber
Games Table & Scissor Chairs
EST: $2,000 - $3,000
Item #47168
Oh, and, we almost forgot to mention (shh... it's semi-secret) ...
THE BONUS: Shooting a TV Show
Yes, there will be a production team on-site filming our live auction for a future network television show that chronicles one family's estate sale journey.
This is not the first time we've worked with television production teams. Some of you may recall a few years ago we were a source of much content for I Brake for Yard Sales when it first aired.
We are not at liberty to disclose any other information about the upcoming show nor the network for which it's being filmed, so you'll just have to wait and see. Nevertheless, we're really elated about the whole thing!
---
Save the Date:
Sunday, March 3 at BRG's headquarters and flagship consignment showroom located at 1720 Fairfield Avenue, Bridgeport (exit 25 off I-95) with on-site parking (and street-side overflow).
The "Warm-Up Auction" will begin at noon on March 3, followed by the Exceptional Winter 2019 live auction beginning at 1 p.m.
We are excited to be holding a live auction once again and look forward to seeing all of you there. (Stay tuned for our upcoming blog on bidding 101 for a live-auction bidder's primer.) Happy bidding!
---
Note:
Please note that there will be a television crew filming our auction on March 3 and all attendees may appear on camera. We will provide a link to an appearance release that we will ask attendees to sign as written permission that the crew may use shots in which you appear in their show.
Copies of this release will be available for signature at Black Rock Galleries, but if you are able to arrive at the auction with a signed release, that is much appreciated!
---
Keywords: Exceptional, winter 2019, Exceptional Auction, Live Auction, Auction, Margaret Keane, Patek Philippe, Asprey, Meissen, Chinese antiques, Reuben Nadia's, Harvey Probber, Arthur Szyk, Giovanni Agostino Cassana, Tiffany, Rolex, Cartier, Roberto Coin, KPM bronze, antique, mid century, modern, contemporary, sterling silver, silver, gold, estate jewelry, old master, old and new masters