BRG's Charity Auction Helping Abandoned Animals

On the Auction Block | PUBLISHED 05.31.17 | Jennifer Ventresca
What do abandoned pets have to do with Black Rock Galleries' online Spring Abandoned Lots Charity Auction? Well, in short, the CT Humane Society! We love animals, especially those that have been abandoned. In fact, owners and managing partners, Christie and Grant, have rescue pets in their own household.
With this love for animals in mind, we are partnering with the Connecticut Humane Society and donating 100% of the net proceeds from our upcoming online Spring Abandoned Lots Charity Auction to them; aiding in their mission of providing shelter and medical care to animals in need. The online Spring Abandoned Lots Charity Auction will run through June 27.
What are "abandoned lots?"
Over the course of each year, we collect an accumulations of auction lots that are not claimed by winning bidders. These are known as 'abandoned lots.' These lots take up much needed space in our Bridgeport auction warehouse and so they are periodically liquidated in an abandoned lot auction. This is the first time that BRG is offering the net proceeds of an abandoned lots auction to a charitable organization.
"We are always looking for ways to give back to the greater community who has been so very good to us. This year, we were looking for a cause that truly speaks to us," explains Spooner. "Because we love animals, especially rescue animals, we reached out to the Connecticut Humane Society, who was very receptive to the idea of our Spring Abandoned Lots Charity Auction helping their cause."
The online Spring Abandoned Lots Charity Auction will boast over 100 lots, most of which were abandoned by previous auction winners. In addition to those lots, we are adding some showroom inventory into the mix to make the auction more interesting. Also, as word about this auction spread to some of our business colleagues, they also wanted to help the cause. Some donations include:
A Corporate Image of Shelton, CT offered their professional photography talents to the puppy photo shoot;

The Local Vault is donating a mid-century lacquer and wood tall double door dresser (valued at $1,200);

Matthew & Company Vintage Painted Furniture is donating a custom painted furniture piece;

and several of our employees also climbed onboard and donated a handful lots to the auction.
The Connecticut Humane Society was so excited that they joined us recently at BRG for a promotional photo shoot. Here are just a handful of the adorable shots we were able to get during the shoot (all courtesy of A Corporate Image).
We are thrilled with and touched by the generosity shown by our employees and business contact and we are pleased to donate 100% of the net proceeds from this auction to help the Connecticut Humane Society carry out their mission of providing medical care and shelter to abandoned animals since they are unaffiliated with any of the national humane societies and receive no government funding.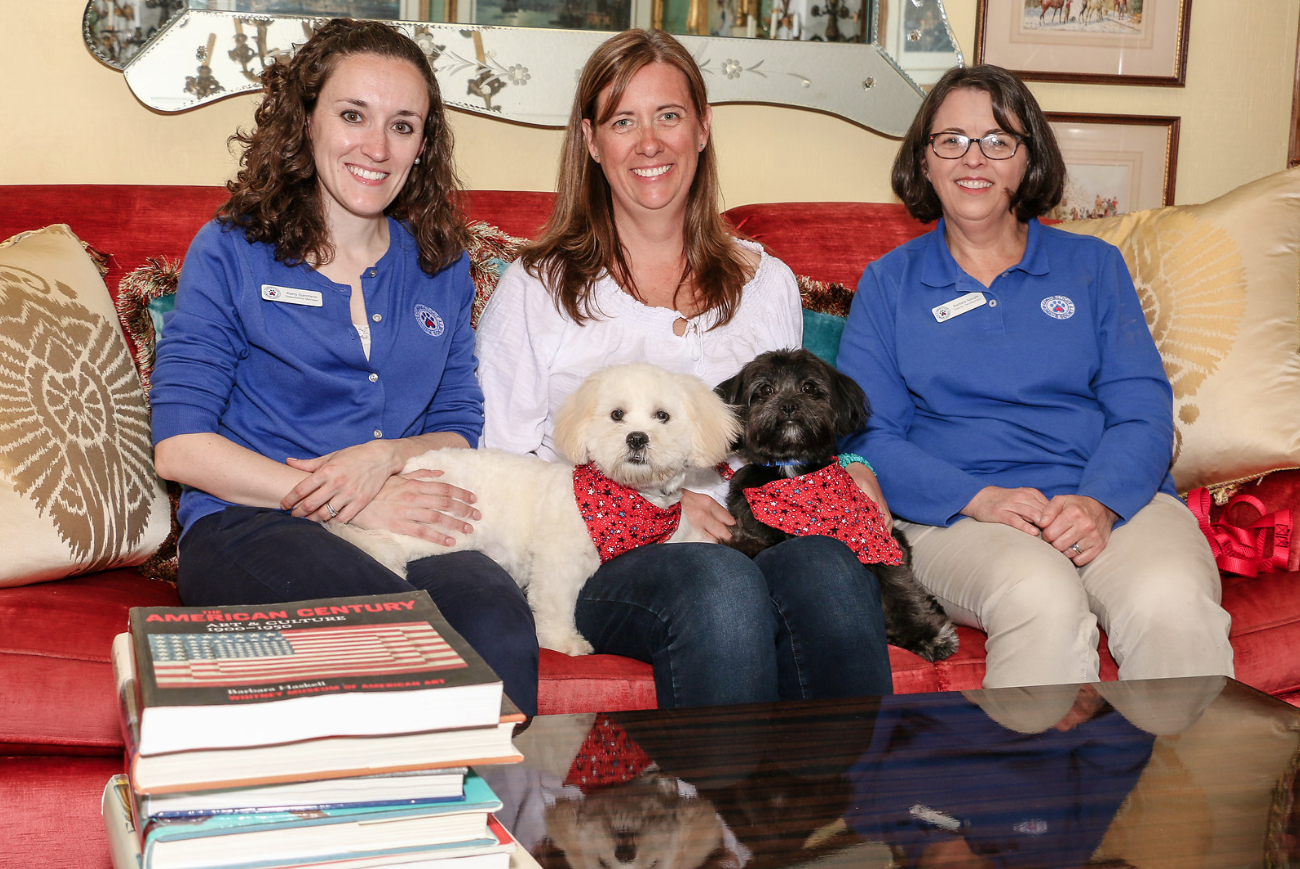 Left: CT Humane Society (Westport Chapter) volunteers, Kerry Garofano & Barb Naugle join BRG Managing Partner, Christie Spooner with two rescue puppies, Javier (a 6 months old white Coton de Tulear mix) and Henry (a 9 months old black Shitzu mix).
How do I participate in this auction?
Bidders who wish to participate in our online Spring Abandoned Lots Charity Auction may view the auction catalog and register to bid through our website The first lot will close at 7:30 p.m. on Tuesday, June 27 with additional lots closing every 20 seconds thereafter. This auction offers "extended bidding" which extends the closing time by five minutes for any last minute bids placed within the last five minutes of closing to allow other bidders an opportunity to increase their bids. All bids begin at $1. Bidders may adjust their maximum bid(s) at anytime during the auction.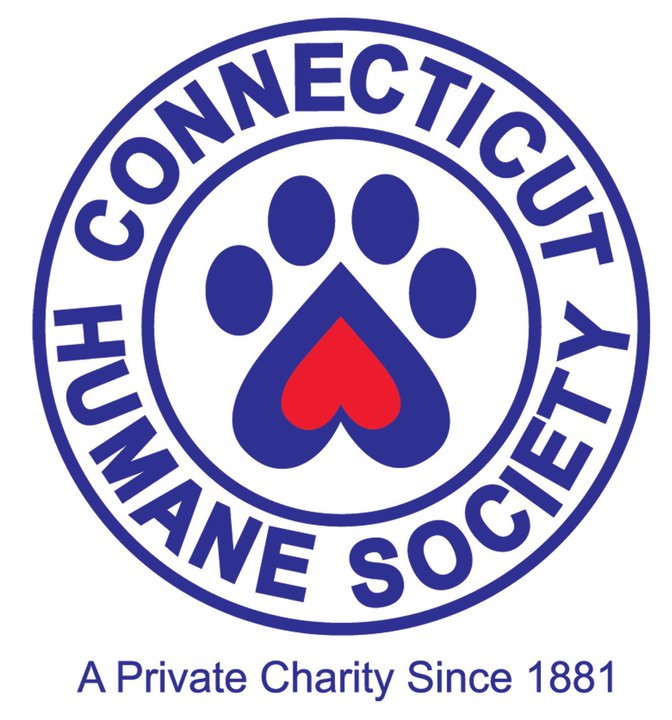 The Connecticut Humane Society (CHS) is the oldest and most comprehensive animal welfare organization in the state and helps thousands of pets every year, since its founding in 1881. CHS is an independent non-profit organization and does not receive any funding from the government or national humane organizations. "The Connecticut Humane Society is the leading resource in the state for companion animal welfare, enriching the lives of families and communities through adoption services, medical care, education, and prevention of cruelty." The Connecticut Humane Society relies solely on the generosity and support of its donors and volunteers, is a 501(c)(3) not for profit organization (tax ID #06-0667605), and serves all of Connecticut with locations in Newington, Waterbury, and Westport.
Like us / follow us on Facebook, Twitter, Flickr and YouTube
.
A Corporate Image is a team of professional photographers, videographers, editors and marketers with a creative eye to transform the ordinary into extraordinary. Whether it is headshots of staff, a testimonial video of customers, or an aerial view of property, A Corporate Image will help to bring every subject to life.
Like us / follow us on Facebook, LinkedIn, and Instagram.
The Local Vault is a new kind of marketplace for new and pre-owned luxury home furnishings and decor. TLV provides a unique opportunity for shoppers to gain access to exclusive brands, to-the-trade only pieces, bespoke furniture, unique and fabulous vintage and antique finds, all conveniently available for sale online. TLV's team of curators personally vet each and every piece so that you can shop with confidence knowing that each product has received our stamp of approval.
Visit thelocalvault.com. Like us / follow us on Facebook, Instagram, Twitter, and Pinterest.
Matthew & Company is full of creative and colorful furnishings for home, office or business. Matthew Tyrrell and his associates consistently include a cheerful mix of patterns and colors to their designs, with a little dose of whimsy. They also transform solid, well-constructed pieces furniture into current, fresh pieces usable in today's design esthetics.
Like us / follow us on Facebook or call (203) 550-8368.
Keywords: Spring Abandoned Lots Charity Auction, CT Humane Society, abandoned pets, rescue animals, charity auction, online auction, Black Rock Galleries, BRG, The Local Vault, Matthew Tyrell Interior Design