Abandoned & Sealed Off Greenwich Estate Conceals Treasure

On the Auction Block | PUBLISHED 02.20.18 | Jennifer Ventresca
Rare and forgotten collections of Chinese porcelain, antiques, and curiosities uncovered and offered in Black Rock Galleries' Exceptional Winter Greenwich Sale.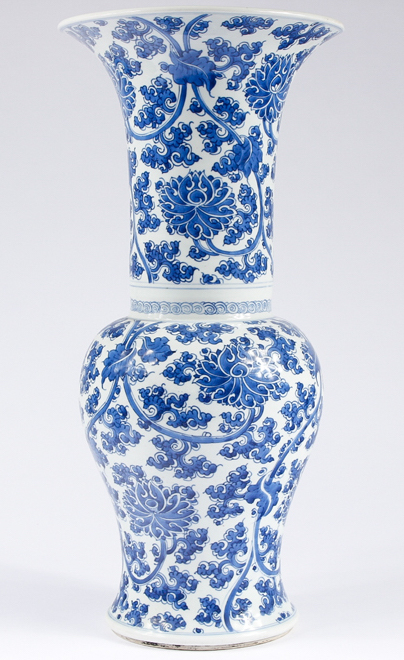 What happens when an eccentric retiree completely abandons her home to the elements and lives out her remaining years in a luxury hotel, completely disconnected from her home? Eventually the home becomes overrun by the elements. Dust settles in, not to mention the arrival of leaks, peeling wall-paper, falling plaster, and cracks in the walls and windows. While this scenario may play out in the opening scene of a cinematic thriller, it is reality for one spacious Bruce Park community estate in Greenwich, CT that was sealed off from public sight and remained virtually untouched, abandoned, and neglected for years.
VIEW THESE ITEMS (AMONG OTHERS)
When Black Rock Galleries (BRG) was approached by the estate's legal team to take on the task of liquidating the estate, managing partner, Grant Panarese, and estates and acquisitions manager, Rick Daley, were intrigued. Where other industry professionals may scoff at the idea of sifting through years of debris, the BRG team vigorously tackles the job. These are the types of homes that inveterate estate professionals only hear rumors about. In this case the abandoned estate was filled with a treasure trove of period furniture and desirable collections including: antique blue and white Chinese porcelains mostly acquired about 40 years ago from Christie's; a rare Claes Oldenberg "Profile Airflow" limited edition artwork, an 18k gold ladies Patek Philippe Nautilus wristwatch (model 4700) which was discovered wrapped in a wad of tissues hidden in a purse within a pile of discarded handbags; and a vintage Steinway Model B ebonized concert grand piano, just to name a few of the hundreds of amazing pieces acquired in the residence.
"Entering this residence was like adventuring on a new archeological expedition where delicate searching and investigating really payed off. Sifting through the years of dust, cobwebs and other assorted trappings, we were able to uncover exceptional pieces," explains Daley. "We realize that as an outre' collector, the estate's owner walked a very fine line between eccentric collecting and hoarding."
In fact, eccentricity is the key to estate contents which are scheduled to be sold in an online auction as part of Black Rock Galleries' Exceptional Winter Greenwich Sale, which also features over 245 lots rounded out with antiques, jewelry, art, and a variety of curiosities hailing from other fine estates from New York and Connecticut. Additionally, because there are no heirs to inherit this estate's collection, all of the proceeds for the estate are earmarked for charity and will be donated to the Greenwich High School Student Loan Fund and the Greenwich Scholarship Association.
Auction Details:
The Exceptional Winter Greenwich Sale online auction closes on Wednesday, March 7 and provides a rare opportunity for designers, collectors, and homeowners alike to purchase highly coveted pieces. Bids for all but a handful of lots begin at $1 with no reserves. The first lot closes at 7:35 p.m. with another lot closing every 20 seconds thereafter. This is a rare opportunity you won't want to miss. View the full online catalog and place your bids today.
Please call BRG-Greenwich with questions: (203) 900-1110.
---
If you are a member of the press/media and wish to receive additional information or high-resolution imagery, please contact our
marketing department
.
Keywords: Claes Oldenburg, Profile Airflow, George Bellows, In the Subway, Steinway Model B, concert grand piano, antique, blue and white, Chinese porcelain, Christie's provenance, English telescope, Dollond, London, estate auction, exceptional estates, lost treasure