Have a press clipping you would like to tell us about? Get in touch, we would love to hear about it.
2018
---
Production designer Jane Musky talks about preserving—and updating—the style of the CBS show set
"...Since the original set designs were at Warner Bros., she [production designer Jane Musky] sourced antique shops and auction houses in Stamford, Connecticut (such as Black Rock Galleries), as well as the internet for a slightly altered yet faithful recreation...."
"Celebrity Style: What's New—and Old—on the Set of the Murphy Brown Revival." Architectural Digest, 26 Sep 2018. https://www.architecturaldigest.com/story/whats-newand-oldon-the-set-of-the-murphy-brown-revival?verso=true. Condé Nast Publications. Accessed 19 Dec 2018.
"... Meanwhile, Greenwich, Conn.,-based Black Rock Galleries brought in close to $1 million over two days with its major contributor Auguste Rodin's "Buste de Saint-Jean Baptiste" gaveling at $450,000....
The auction business at Black Rock Galleries (BRG) continues to grow for the seventh consecutive year, particularly with regards to the online auctions offered through the firm's Greenwich satellite location, which reported nearly $1 million in gross sales from its two-day auction series, which closed on October 10. The event featured an Auguste Rodin "Buste de Saint-Jean Baptiste," among other items, and this highlight alone grossed more than $450,000. For additional information, www.blackrockgalleries.com or 203-335-0000."
"Across the Block." Antiques and the Arts Weekly, 6 Nov 2018. https://www.antiquesandthearts.com/across-the-block-60/. The Bee Publishing Co. Inc. Accessed 8 Dec 2018.

"Hidden in Plain Sight 'Lost' Rodin Bronze at BRG Auction Ending October 10." Page 44. Antiques & the Arts Weekly, 12 Oct 2018. http://digital.olivesoftware.com/Olive/APA/BeePublishing/default.aspx#panel=document. The Bee Publishing Co. Inc. Accessed 15 Oct 2018.
Funds Raised Help Operation Hope Provide Food, Clinical Support, Affordable Housing and Hope for the Future
"Operation Hope Thanks Community for Supporting Annual Tag Sale." ThePatch.com, 12 Sept. 2018, https://patch.com/connecticut/fairfield/operation-hope-thanks-community-supporting-annual-tag-sale
Also published in "Operation Hope Thanks Community for Supporting Annual Tag Sale." Stratford Star, 18 Sept. 2018, https://www.stratfordstar.com/84867/operation-hope-thanks-community-for-supporting-annual-tag-sale/
Outdoor Décor with Age and Charm
Copeland Stark, Amie. "Vintage Garden." TownVibe Fairfield. Morris Media. May/June 2018, http://www.townvibe.com/Fairfield/May-June-2018/Vintage-Garden/. Accessed 5 May 2018.
Pink dishes and amber glassware from Ikea mixes beautifully with a vintage stoneware plate found at Black Rock Galleries on the Fairfield/Bridgeport line in Fairfield County, CT.
Diamond, Annie. "That Pink Door & Other Things that are Pink." Most Lovely Things, 30 Apr 2018. https://mostlovelythings.com/that-pink-door/. Accessed 15 May 2018.
Marchant, Robert. "Buried Treasure: Abandoned Greenwich Estate Yields Valuable Colleciton for Auction." Greenwich Time. Hearst Connecticut Media. 27 Feb. 2018, www.greenwichtime.com/local/article/Buried-treasure-Abandoned-Greenwich-estate-12714422.php. Accessed 27 Feb 2018. Photo: Sizemore, Tyler. Hearst Connecticut Media
2017
---
A collection of 18th- and 19th-century paintings hang on a wall beside an antique clock from Black Rock Galleries....
Masello, David. "See How an Antique Collecting Couple Decks the Halls of Their Bethel Townhouse." Cottages & Gardens, Dec 2017, pp. 54-61. http://www.cottages-gardens.com/Connecticut-Cottages-Gardens/December-2017/Home-Tour-Bethel-Antique-Collectors-Dave-Cote-Chris-Chervenak-Photos/. Accessed 14 Dec 2017. Photo: Grant, Robert.
It is November 12, 2017. The Cancer Beat was October 21, 2017.
Timlin-Scalera, PhD., Rebecca. "How We ROCKED Our Way to Putting 1.2M into Research for MBC!" The Cancer Couch Foundation. 12 Nov 2017, https://www.thecancercouch.com/putting-the-fun-in-fundraising/how-we-rocked-our-way-to-putting-12m-into-research-for-mbc. Accessed 23 Nov 2017.
Photo: The Cancer Couch Foundation.
Navigating an Online Auction
At Charlotte's House. "Online Auction TIps (and a Killer Sale). AtCharlottesHouse, 19 Oct 2017, http://atcharlotteshouse.com/online-auction-tips-and-a-killer-sale/. Accessed 19 Oct 2017.
Designer Philip Vergeylen and socialite Rena Abboud create a luxe, turquoise-and gold sitting room in her London townhouse that soiree guests flock to
6. Let It Glow: The gold-leaf-gilded cocktail table is a shimmering counterpoint to all the turquoise here. Mr. Vergeylen advises: "Whatever color you start with, you must always make a room glow." This lacquered-goatskin number will also add some shine. Karl Springer Cocktail Table from Black Rock Galleries, $3,000, 1stdibs.com.
Gavan, Tim. "Decor Lessons from a Peacock-Themed Parlor."
Anatomy Lesson
, Wall Street Journal Magazine, Dow Jones & Company, Inc. 13 Jan 2017. Accessed 16 Jan 2017.
---
Fairfield Foodies Rejoice!
TownVibe/Fairfield Magazine's Taste of Fairfield Culinary Event is Only Days Away!
"A Chance to Win" prize giveaway will be held to benefit Operation Hope, and all guests are encouraged to bring non-perishable items to donate to Operation Hope. FUSION: a VIP lounge by Black Rock Galleries will have special entertainment and servers. Other sponsors include Balducci's, Land Rover of Milford, Sacred Heart University, Atria Senior Living, and Yumi Ecosolutions.
Admin. "Fairfield Foodies Rejoice! TownVibe/Fairfield Magazine's Taste of Fairfield Culinary Event is Only Days Away!" Town of Fairfield News, 4 Oct 2016. http://www.fairfieldct.org/news/?FeedID=1100. Accessed 6 Oct 2016.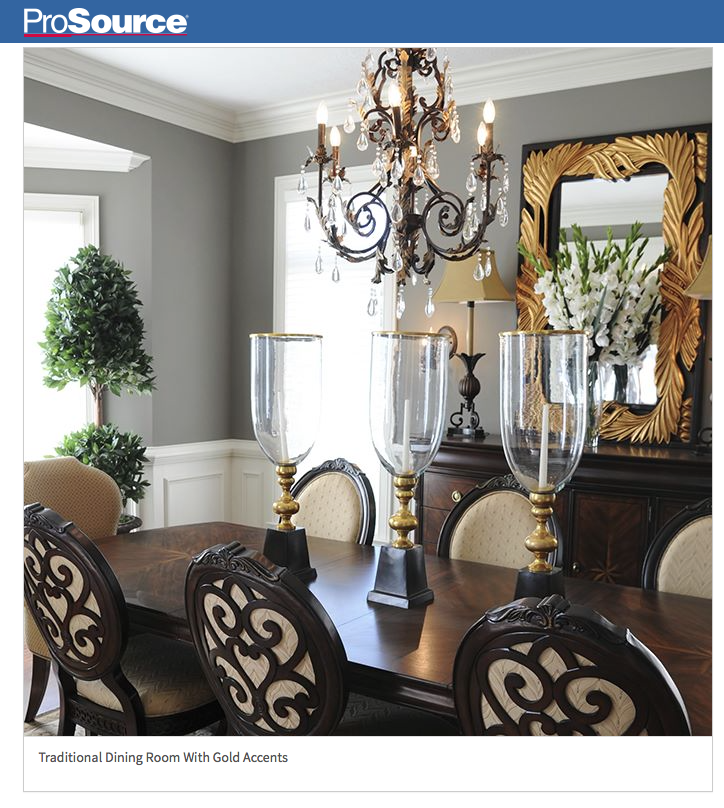 Expert Advice
ProSource Wholesale. "Trend Alert: Going for the Gold." ProSourceWholesale, 9 Aug 20167, https://www.prosourcewholesale.com/article-center/expert-advice/trend-alert-going-for-the-gold. Accessed 10 Aug 2016.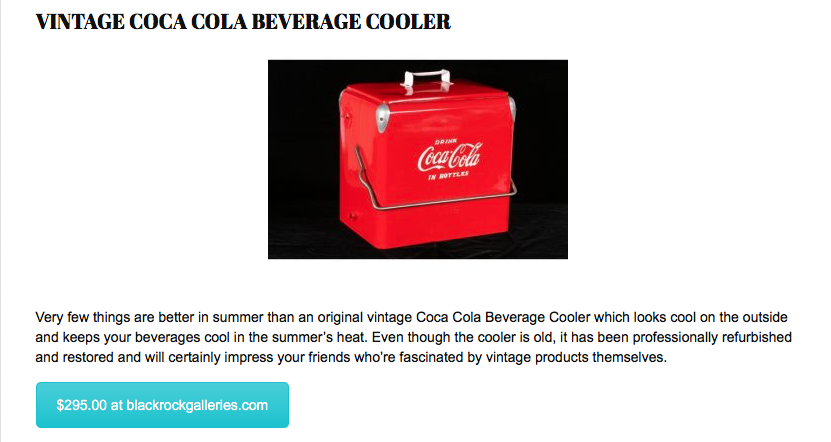 Vintage Coca Cola Beverage Cooler
Admin. "Summer Gift Guide 2016." Coupon Goo, 1 Jul 2016, http://www.couponsnug.com/summer-gift-guide-2016. Accessed 3 Jul 2016.
Harmony Hall just partnered with Black Rock Galleries, a large online auction house and antique dealer, that gives over Harmony Hall's interior space as a weekend "preview" showroom for select Black Rock online auctions.
Editor. "Friends of Harmony Hall Win Historical Preservation Award." Sloatsburg Village Local News & Community Life, 2 May 2016. http://www.sloatsburgvillage.com/friends-of-harmony-hall-win-historical-preservation-award/. Accessed 5 May 2016. Photo: Welch, Geoff. Friends of Harmony Hall.
I recognized the buildings, but not the tenants: the Melissa Barbieri art studio, Green of Greenwich custom flowers, Anthony Lawrence Home store, Maison Prive Chefs, The Corner Market (formerly Holly Hill Deli?), the Nina Gagarin studio, Black Rock Galleries, Catholic Psych Institute, and the renamed Bimbo Bakeries (really?). The look and feel of that stretch of Hamilton Avenue seems the same, but there are many new tenants and attractively updated spaces. It's a good sign for our town and for Chickahominy. New replaces old, renovation occurs, and a fresh set of merchants, goods, and services sprouts up.
Murphy, Allan. "Column: Commercial Real Estate: A Sense of Rejuvenation Is in the Air." Greenwich Sentinal, 26 Feb 2016. Greenwich Ledger, LLC. https://www.greenwichsentinel.com/2016/02/26/column-commercial-real-estate-a-sense-of-rejuvenation-is-in-the-air/. Accessed 2 Mar 2016.
Christie Spooner, owner and founder of Black Rock Galleries, sits in the showroom of their newly opened Greenwich store front. Black Rock Galleries based in Bridgeport, known for their innovative web base auctions, is New England's [sic] largest based auction house and consignment showroom.
Krasselt, Kaitlyn. "Dealers Take Estate Bidding Online." Stamford Advocate, Greenwich Time, & CT Post, 11 Jan 2016. Hearst Media Services Connecticut, LLC. https://www.stamfordadvocate.com/printpromotion/article/Dealers-take-estate-bidding-online-6752268.php. Accessed 11 Jan 2016.
2015
---
Vann, Korky. "CT's Open House Day Gets Summer Started a Week Early." Hartford Courant, 10 Jun 2015. http://www.courant.com/savvy-shopper/hc-vann-shopping-around-0607-20150607-story.html. Accessed 15 Jun 2015.
Bridgeport's Black Rock Galleries has unveiled a new collection of work from the famous Carlyle Hotel in New York City on Tuesday that is now up for sale.
Jenkins, Joe. "Bridgeport's Black Rock Galleries Unveils Carlyle Collection For Auction." Bridgeport Daily Voice, 2 Jun 2015. bridgeport.dailyvoice.com/lifestyle/bridgeports-black-rock-galleries-unveils-carlyle-collection-auction. Accessed 3 Jun 2015.
"BRG Debuts Carlyle Hotel Collection." YouTube, uploaded by City of Bridgeport, Office of Mayor Bill Finch, 1 Jun 2015, https://www.youtube.com/watch?v=OdWjpCchiGg&app=desktop.
The set of Boardwalk Empire has come to Bridgeport and Black Rock Galleries will host an in-store auction this Saturday from 6 to 9 p.m. prior to an online auction.
Broesder, Brett. "Paging Nucky Thompson, Boardwalk Empire Set Auctioned in Black Rock." Only in Bridgeport, 5 Mar 2015. http://onlyinbridgeport.com/wordpress/paging-nucky-thompson-boardwalk-empire-set-auctioned-in-black-rock/. Accessed, 6 Mar 2015.
"You have probably watched Boardwalk Empire. The show's production has ended. Now, the set now located right here in Bridgeport at Black Rock Galleries and will be sold in an online worldwide auction next month." – Mayor Bill Finch
Finch, Mayor Bill. "Boardwalk Empire Makes Itself at Home in Bridgeport Connecticut's BRG." City of Bridgeport, 5 Mar 2015. www.bridgeportct.gov/releases/?FeedID=1868. Accessed, 6 Mar 2015.
Ofgang, Erik Ofgang. "'Boardwalk Empire' Props Being Sold in Online Auction by Bridgeport's Black Rock Galleries." Connecticut Magazine, 3 Mar 2015. Hearst Communications. http://www.connecticutmag.com/style-design/boardwalk-empire-props-being-sold-in-online-auction-by-bridgeport/article_c2d6d542-f3e0-542c-99d1-be51886ff420.html. Accessed 5 Mar 2015.
2014
---
Good sales were also reported by a new exhibitor, Black Rock Galleries of Bridgeport, Conn. "They were a hot ticket," said Christie Spooner, co-owner with Grant Panarese, of the pair of Victorian parlor chairs done up in an eye-popping red upholstery. They were among the weekend's sales, as well as an oil portrait, other furniture and decorative items.
Demers, W.A. "47th Annual Antiques Show Brings Diversity And Style To Darien." Antiques & the Arts Weekly, 25 Mar 2014. https://www.antiquesandthearts.com/web-4-4-14-darien-show/. The Bee Publishing Co. Inc. Accessed 25 Oct 2014.
If you enjoy collecting as a hobby or just enjoy the history behind a piece, antique shops abound in Connecticut. Antiquing is a fun pastime and often more affordable when comparing quality and detail to a new piece of furniture, silverware or jewelry. Visit these shops to add to your collection or start a new one.
Admin. "Top Places for Antiques in Connecticut." CBS Connecticut, 18 Feb 2014. http://connecticut.cbslocal.com/top-lists/top-places-for-antiques-in-connecticut/. CBS Local Broadcasting. Accessed 22 Feb 2014.
2013
---
Several pieces of original artwork by the late Westport artist and illustrator Bernard "Bernie" Burroughs (1912 -1993) will be auctioned off on Sunday by Black Rock Galleries in Bridgeport with previews beginning today.
Joseloff, Gordon F. "Westport Artist's Works Up for Auction." Westportnow.com, 7 Nov 2013. WestportNow.com. http://www.westportnow.com/index.php?/v2_5/comments/westport_artists_works_up_for_auction/. Accessed 9 Nov 2013.
Lara Spencer, TV celebrity and host of HGTV's I Brake for Yard Sales and Flea Market Flip, stopped by Black Rock Galleries to find pieces for a room makeover on her show. The episode featuring the gallery and the items she purchased from it aired recently.
"HGTV personality visits Black Rock Galleries." Bridgeport News, 9 Oct 2013. https://www.thebridgeportnews.com/6621/hgtv-personality-visits-black-rock-galleries/. HAN Network. Accessed 10 Oct 2013.
"Inaugural Auction At Black Rock Galleries." Antiques & the Arts Weekly, 17 Jul 2012. https://www.antiquesandthearts.com/inaugural-auction-at-black-rock-galleries/. The Bee Publishing Co. Inc. Accessed 10 Oct 2013.