Browse
World Renowned Designer's Warehouse Sale Takes the Stage at BRG

On the Auction Block | PUBLISHED 10.19.17 | Jennifer Ventresca
When an internationally acclaimed and world renowned interior designer located in Connecticut accumulates a collection of high-end, current and stylish furniture, art, and lighting, that designer must, at some point, decide what to do with it all. Black Rock Galleries' solution? Offer these amazing pieces in a two-day online auction to the general public.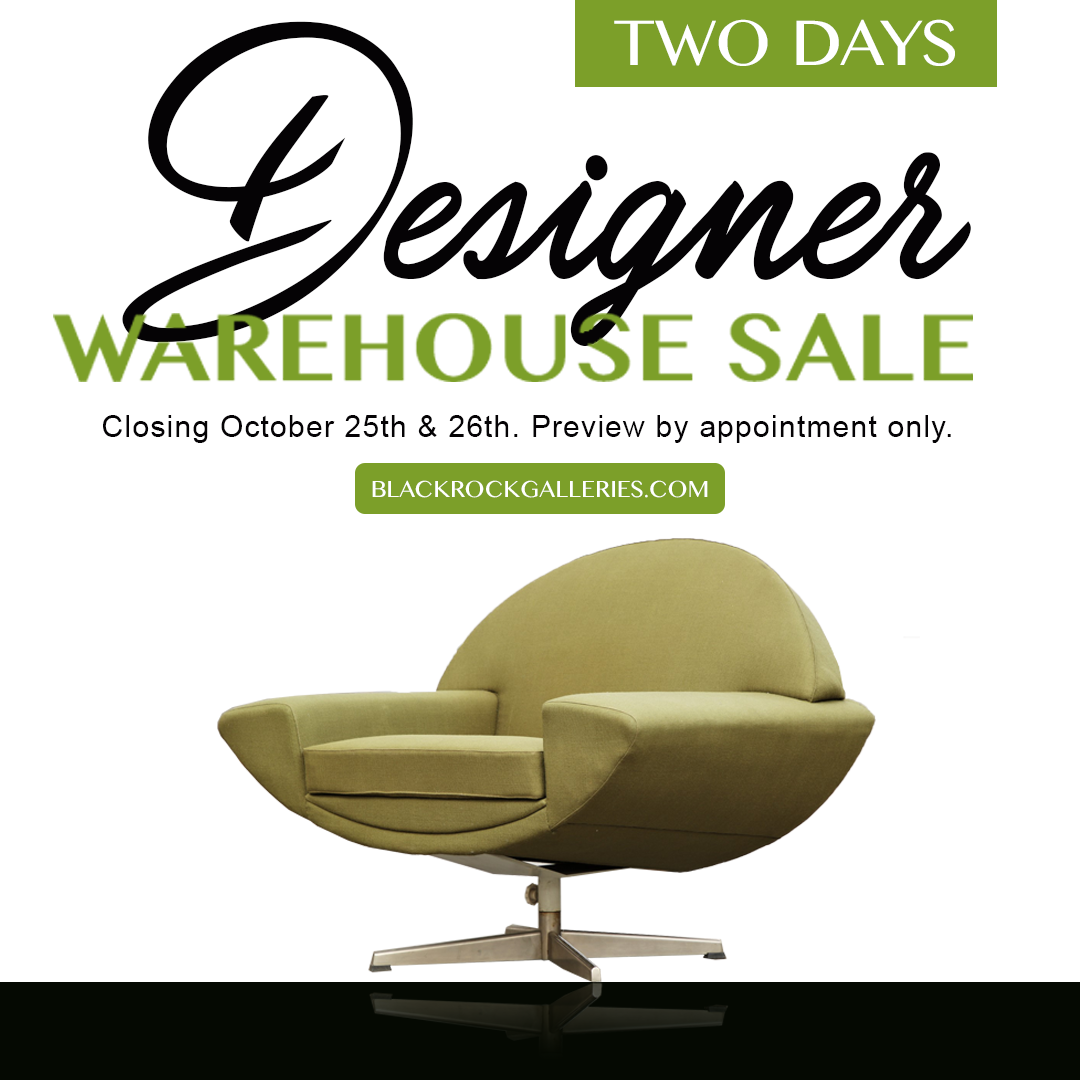 Well, this is exactly what is about to happen with Black Rock Galleries' Two-Day Designer Warehouse Online Auction closing on Wednesday, October 25 and Thursday, October 26. Black Rock Galleries (BRG) is pleased to offer this curated collection of 450 unreserved lots from an internationally renowned interior designer located at the designer's warehouse in Bridgeport, CT.
This is a rare opportunity for anyone from designers to homeowners to purchase highly coveted pieces from a single, curated designer collection hailing from all over the world. All bids begin at $1 and there are no reserves. Full auction details and online catalog are available here.
Previews:
Previews will take place on Friday, October 20 between 10 a.m. and 3 p.m. by appointment only at the designer's Bridgeport, CT warehouse. Please call BRG at 203-335-0000 to schedule your appointment.
Click here to view our video preview with Christie Spooner!
Pick-up:
Winning bidders may pick-up their item(s) at the designer's Bridgeport, CT warehouse on Friday, October 27 and Saturday, October 28 from 10 a.m. to 3 p.m. Alternate delivery, transport and shipping options are available if this service is requested before the auction closes (fees will apply).
Keywords: interior designer, designer warehouse, two day sale, stylish furniture, BRG style