Rodin Revisited

On the Auction Block | PUBLISHED 12.27.18 | Jennifer Ventresca
The results are in! The Comité Rodin has reached its decision on the authenticity of the Buste de Saint Jean-Baptiste that we offered this past October in our Exceptional Fall Greenwich Auction. It's real!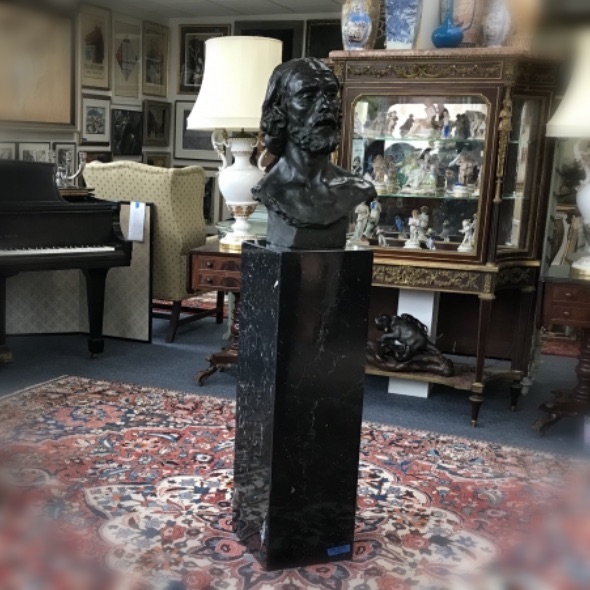 The winning bidder from the U.K. received the results of the research performed by the Comité Rodin and was pleased to inform us that the committee does, in fact, consider the work to be the bronze cast for Rodin in 1892 by Gruet Aîné, as the experts at Black Rock Galleries first surmised. Of course, we at BRG are delighted to receive the news and thrilled that we were able to 'discover' this gem in an estate at which other 'experts' balked. It just goes to show you that digging a little deeper than what appears on the surface pays off.
Most importantly, this amazing work of art is now documented with the Comité Rodin and is in the possession of a very, very happy winning bidder.
---
Do you know of an estate that may hold "hidden treasures?" If so, give the estate treasure hunter experts at BRG a call. BRG services Connecticut, New York, New England, and beyond.
BRG - Bridgeport (HQ & Showroom)
203-335-0000
BRG - Greenwich (Auction Showroom)
203-900-1110
BRG - New York
212-658-0780
BRG - West Hartford
860-952-3000
BRG - Boston
617-279-0090
Keywords: Auguste Rodin, Rodin, buste de Saint Jean Baptiste, Exceptional, Fall, Greenwich, BRG Greenwich, Estate Auction, Estate, Auction, treasure hunt, hidden treasure