Mad About Mid Century Modern

Design & Decor | PUBLISHED 01.04.19 | Jennifer Ventresca

Long before the mid century modern movement began (centuries before actually), one of the worlds greatest minds, Leonardo da Vinci once said, "Simplicity is the ultimate form of sophistication." We wonder, would he be awed by the blending of sleek lines and the elegance of organic shapes found in mid century modern designs of this era? We certainly are. In fact we are mad for mid century modern pieces because they are as relevant today as they were when mid century was, in fact, the mid century.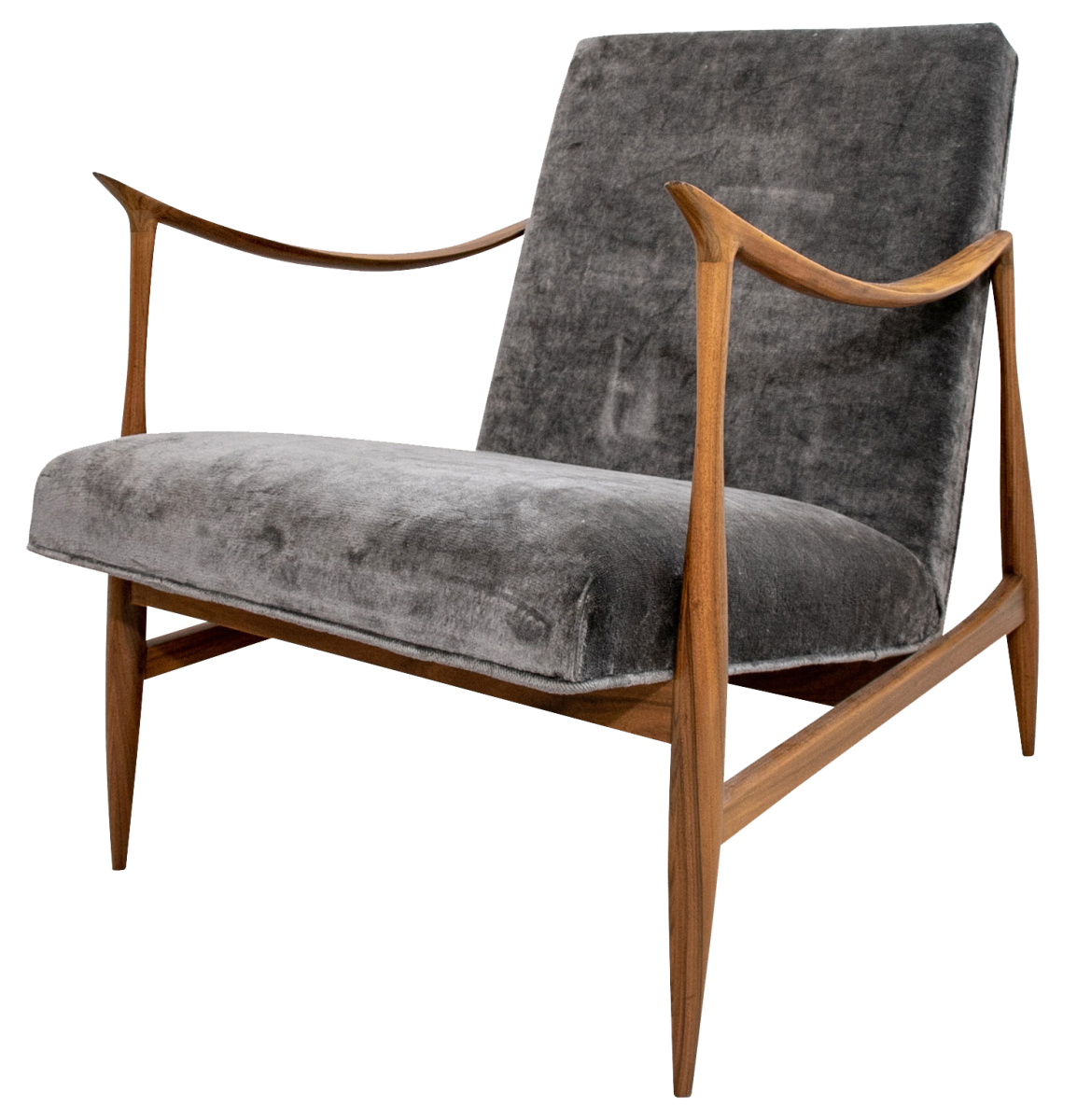 What is Mid Century Modern?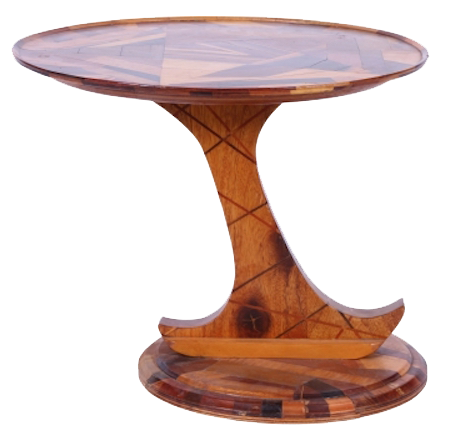 It can be argued that mid century modern movement began in the 1930s as the offspring of the Art Deco and Arts and Crafts movement (think L & JG Stickley and Frank Lloyd Wright). During the height of the Great Depression, after the opulence of the roaring twenties, design edged towards simplicity; clean lines, less fussiness. The dawning of the aero-space industries and the expansive growth of the automobile industries influenced the movement as well. The design aesthetic became mainstream, in the latter part of the World War II era through the baby boom and space aged 1960s. During this time, newer construction materials became available (think plastics, foams, plywood, etc.) and designers perfected the art of shaping various materials into space-aged shapes. The burgeoning middle class economy also enabled homeowners many options in furnishing and decorating their homes in the "new age" of furniture and design.
Some Key Players
Design freedom was the name of the game during the mid century modern movement. Furniture makers became design icons — and those designs are just as desirable today as they were in the middle of the 20th century. Design magazines of the day were ruled by the likes of:
Charles and Ray Eames
Arne Jacobsen
Harvey Probber
Frank Lloyd Wright
Eero Saarinen
Harry Bertoia
Florence Knoll
Eileen Gray
Le Corbusier
Herman Miller (George Nelson)
Finding the Right Pieces
In short, there are no "right" pieces. There are no "wrong" pieces. It really depends on what you love. One of the greatest attributes of mid century modern pieces is that because of their clean lines and sleek designs, they really can be integrated into any aesthetic from full-on mid-century ...
...to a nice eclectic blending of a variety of styles.
The main thing to keep in mind is the scale of piece — make sure it's in scale with the space in your room. Otherwise, have fun exploring and trying new looks and collect what you love. Your home is your haven, your sanctuary. You should enjoy the pieces you collect.
Mid Century Modern at BRI
Here are a handful of the current mid century modern pieces currently in our inventory:
1. MID CENTURY MODERN ABSTRACT PAINTING ON GRASS (Item #21051)
2. MID CENTURY MODERN FIVE LIGHT FIXTURE (Item #45675)
3. MID CENTURY COLLAPSIBLE TWO-TIER BAR CART (Item #86604)
4. CATHRINE HOLM NORWAY SET OF 4 MID CENTURY VINTAGE YELLOW ENAMEL BOWLS (Item #23801)
5. PAIR OF MID CENTURY SWIVEL CLUB CHAIRS (Item #78806)
6. MID CENTURY FIGURAL BRONZE HORSE VASE IN VERDIGRIS PATINA (Item #88567)
7. PAIR OF MID CENTURY LAUREL LAMPS (Item #22945)
8. MID CENTURY CRAFTSMAN GLASS AND WOOD BLOCK TABLE LAMP (Item #91262)
9. PAIR OF MID CENTURY AFRICAN-THEMED CARVED WOOD LAMPS (Item #88168)
10. DUNBAR QUALITY MID CENTURY OFFICE SUITE -- INDIANA (Item #43205)
11. PAIR HARVEY PROBBER MID CENTURY MODERN ORIGINAL CUBE CHAIRS (Item #88577)
12. MID CENTURY MODERN WALL UNIT (Item #84087)
13. MID CENTURY MARBLE TOP TEAK COFFEE TABLE (Item #91299)
14. SET OF FIVE MID CENTURY HAND-PAINTED HORSE PLATES (Item #51539)
15. HARVEY PROBBER MID CENTURY SECTIONAL IN ORIGINAL UPHOLSTERY W/CUSTOM ROSEWOOD DESK (Item #47275)
16. MID CENTURY TIERED STAND BY NORDISKA KOMPANIET, SWEDEN (Item #1932)
17. RARE & OUTSTANDING HARVEY PROBBER GAMES TABLE & SCISSOR CHAIRS (Item #47168)
18. BOND HEAVY MID CENTURY MODERN CERAMIC PLAQUE (Item #48793)
19. WARREN PLATNER LOUNGE CHAIR FOR KNOLL (Item #88408)
20. PAIR OF VINTAGE MAGIS ITALY "RONDINE KITA" FOLDING SIDE TABLES (Item #64491)
---
Keywords: mid century, mid century modern, vintage, da vinci, Frank Lloyd Wright, Stickley, Charles Eames, Ray Eames, Eames, Arne Jacobsen, Harvey Probber, Eero Saarinen, Harry Bertoia, Florence Knoll, Eileen Gray, Herman Miller, George Nelson, le corbusier, black rock galleries, black rock interiors, consignment, estate, consignment store, showroom