Seven Things That Would Make Carrie Bradshaw Swoon

BRG Happenings | PUBLISHED 09.14.18 | Jennifer Ventresca
When most people think of BRG, they envision highly decorative furnishings, art, and antiques. But there's so much more to our offerings, as is the case with our Single Owner Couture Collection. As part of our day-to-day estate work, we come across clients that have modestly sized couture collections -- perhaps a couple of designer handbags and a pair or two of luxury label shoes. This particular collection blows all previous ones out of the proverbial water and would make even the most hardened "Carrie Bradshaw types" swoon.
Calling all Carrie Bradshaw spirits!
Carrie Bradshaw was the lead fictional character in HBO's "Sex in the City" rom-com, played by Sarah Jessica Parker. Carrie is a writer in the New York's "Big Apple" and is perhaps most identifiable as a shoe-loving fashionista with a sateless passion for expensive designer shoes. She lusts after notable designer labels like Christian Louboutin, Jimmy Choo, Manolo Blahnik (just to name a few). Carrie is so addicted to shopping and Vogue Magazine, she is willing to forgo eating in order to finance her designer fix.
The couture collection
Our client was a former super model and graced the very same fashion magazine that Carrie lived by, Vogue. Many of the pieces in her collection were only used or worn once or twice (if at all). Her massive shoe closet alone had over 300 pairs of shoes, not to mention the accessories (belts, scarves, etc.) and pristine designer handbags. Familiar labels include: Jimmy Choo, Prada, Escada, Louboutin, Dolce & Gabbana, Yves Saint Laurent, Louis Vuitton, Manila Blahnick, Gucci, Fendi, Kate Spade, and Oscar de la Renta; with plenty of other designers' labels present too.
It is entirely too difficult to select the top Carrie Bradshaw "swoon worthy" couture pieces in this incredible collection that hails from a single owner's seemingly house-sized closets, but here are seven of our favorites:
1) A versatile chocolate brown and gold-tone Hermes Birken bag (Item #86124)
2) A classic pair of Italian-made, new and unworn black leather stiletto pumps with the iconic red soles by Christian Louboutin, Paris. (Item #84815)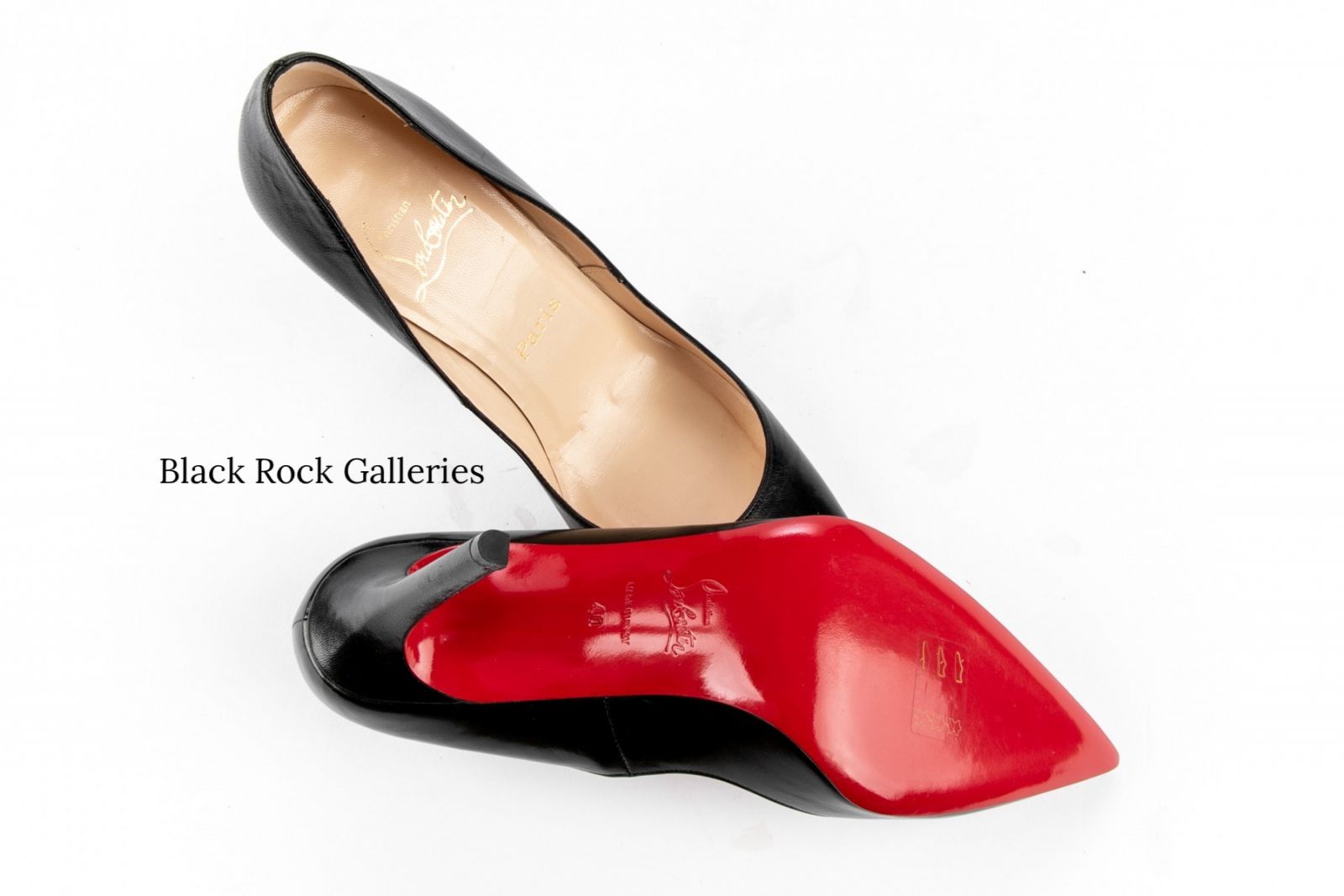 3) A pair of truly exceptional Italian- and hand-made Rene Caovilla sling back pumps with tapered toes. These spectacular shoes are crafted of mesh and metallic suede and are hand-embellished with glass beads, sequins, and roping. All lined in leather and satin with leather soles and gold Lucite 4.25" stiletto heals. (Item #85073)
4) What fashionista's wardrobe is complete without a classic Chanel round-link chain belt with two signature medallions fastening a double drape chain at front center? (Item #85179)
5) A rare, largest-size Dolce & Gabbana Miss Brooke tote (Item #91651)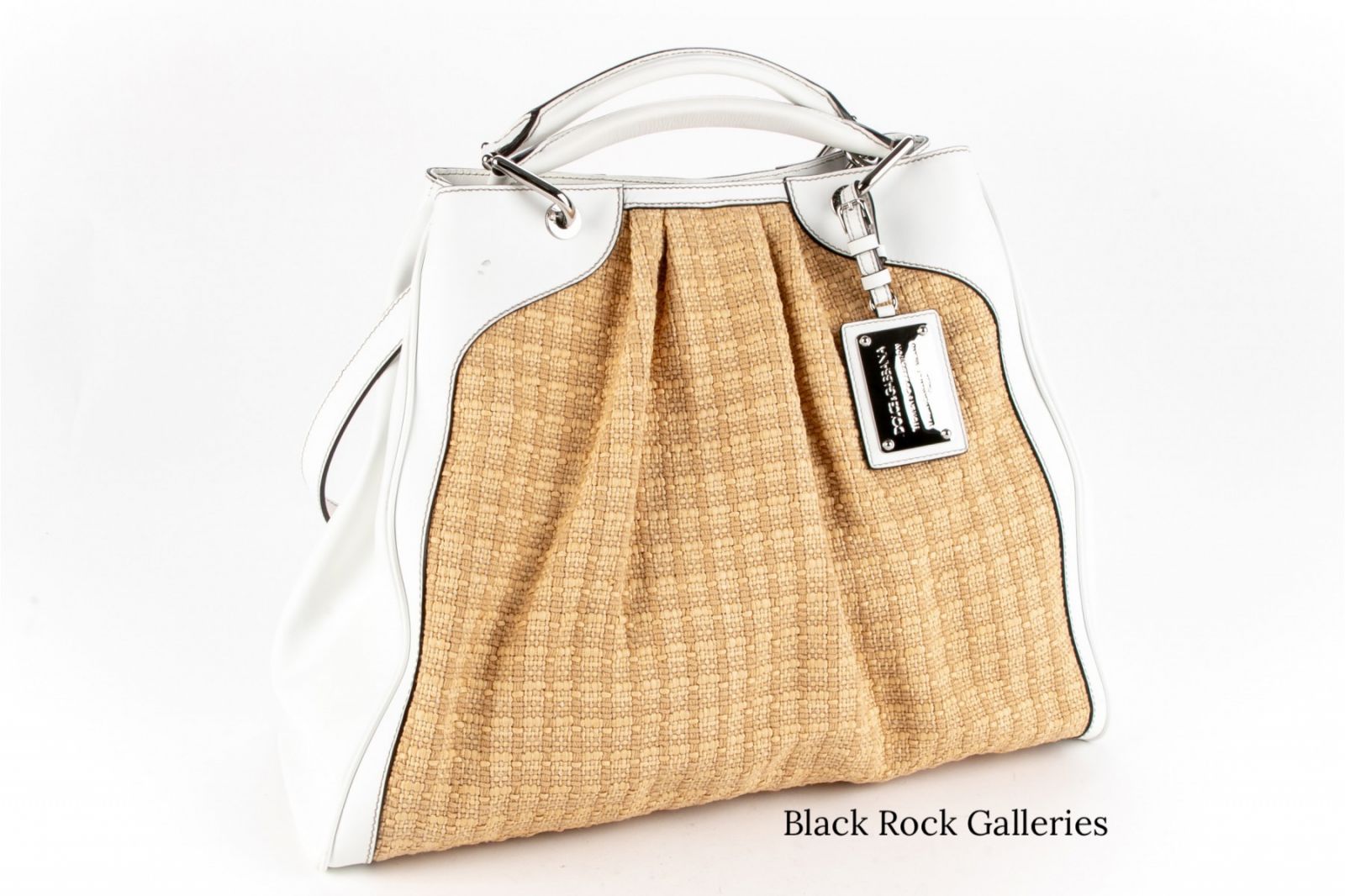 6) A fabulous Prada python handbag in brown patinated python with silver tone frame and a faux tortoise trim and chain shoulder strap. This must-have purse is lined in Prada signature fabric with enameled metal plaque bearing maker's mark. (Item #86194)
7) A super dramatic (new and unused) pair of burgundy Italian-made Manolo Blahnik silk-satin open-toe pumps with burgundy silk satin pleated uppers adorned with ruby faceted crystal encrusted mounts and solid burgundy silk-satin backs and lined in leather with burgundy satin at toes. Leather soles and satin covered 3.5" heels. (Item #84774)
Now of course we're leaving ourselves open for a lot of suggestions and comments on your favorite Carrie-worthy couture pieces. Let us know what you think!
---
Carrie Bradshaw image source:
Vogue Australia
. 26 Aug 2015. (www.vogue.com.au)
Want to See the Entire Collection?
Visit the Single Owner Couture Sale online or preview, inspect, and try on the shoes on Friday, October 21 and Saturday, October 22 from 10 a.m. to 5 p.m. at Black Rock Galleries located at 1720 Fairfield Avenue, Bridgeport, CT 06605.
Keywords: Carrie Bradshaw, Sara Jessica Parker, couture, shoes, handbags, designer label, Jimmy Choo, Prada, Escada, Louboutin, Dolce & Gabbana, Yves Saint Laurent, Louis Vuitton, Manila Blahnick, Gucci, Fendi, Kate Spade, and Oscar de la Renta, Vogue, shoe fetish