Labor Day and Estates

BRG Happenings | PUBLISHED 09.01.17 | BRG Staff
The "working man's holiday," a.k.a. Labor Day has its roots in New York City in the 1880s as part of the burgeoning labor movement. It was a day designed to celebrate those whose labors helped (and continue to help) our nation remain strong in innovation, infrastructure, and industry (just to name a few areas). Eventually, it was legislated into a national holiday; observed the first Monday of September.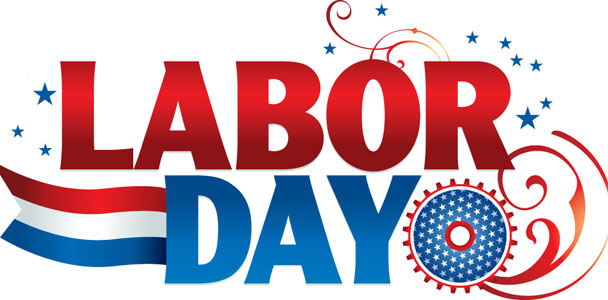 Today, Labor Day also often marks the unofficial end to summer. Kids head back to school. The weather (at least in the northeast) begins changing to cool, crisp fall-like mornings and evenings with nice warm days.
At BRG, it marks the beginning of the fall estates season ... the real estate market comes out of its summer doldrums and the number of estate calls our office receives steadily climbs. We foresee a busy fall estate sale season this year too. So stay tuned and be sure to check-in often for our newest listings. We are beginning to receive countless calls from people who are downsizing, moving, handling their parents' estates, etc. and the sizes of the estates we help liquidate range from grand multi-building single owner estates to a collection of smaller estates that are folded into one of our multi-estate sales.
We even handle tear downs -- like our upcoming "Great Opportunity! Fairfield Beach Tear Down" estate. This is an amazing opportunity to find some great salvage pieces from architectural and landscaping features including furniture, glass doorknobs, lighting, cabinetry, plumbing fixtures, appliances, and more.
For example, check out this great group of Three Nautical Style Lanterns, a huge 22' x 40' Slate Patio, and a Sub-Zero Double Door Refrigerator/Freezer.
If you're looking for something to do this weekend, we encourage you to join us for the previews of this estate on Friday, September 1st from 10 am to 12 pm and Saturday, September 2nd from 9 am to 12 pm. This auction closes on Wednesday, September 6th. (Please note that this auction will have very specific times for disassembly and pick up, so please look at the auction landing page for details.)
Finally, we salute all retired and active laborers and wish everyone a happy, safe, and restful Labor Day.
Keywords: labor day, fall estate sale, estate sale, estate sale season, fall, autumn, estate, estates, downsizing, moving, selling